Fall in love with paddling
When you think about surfing….
what comes in your mind?
Let me guess: you're gliding on a wave with a smile on your face, maybe the setting sun is kissing the horizon in the distance… and you are happy, fulfilled…
And yes, there are those moments for which we love surfing so much and because of which we can't get away from it.
But let's be honest! These moments are rare. The reality is a bit different. Riding the wave is only a small part of the session for most of us.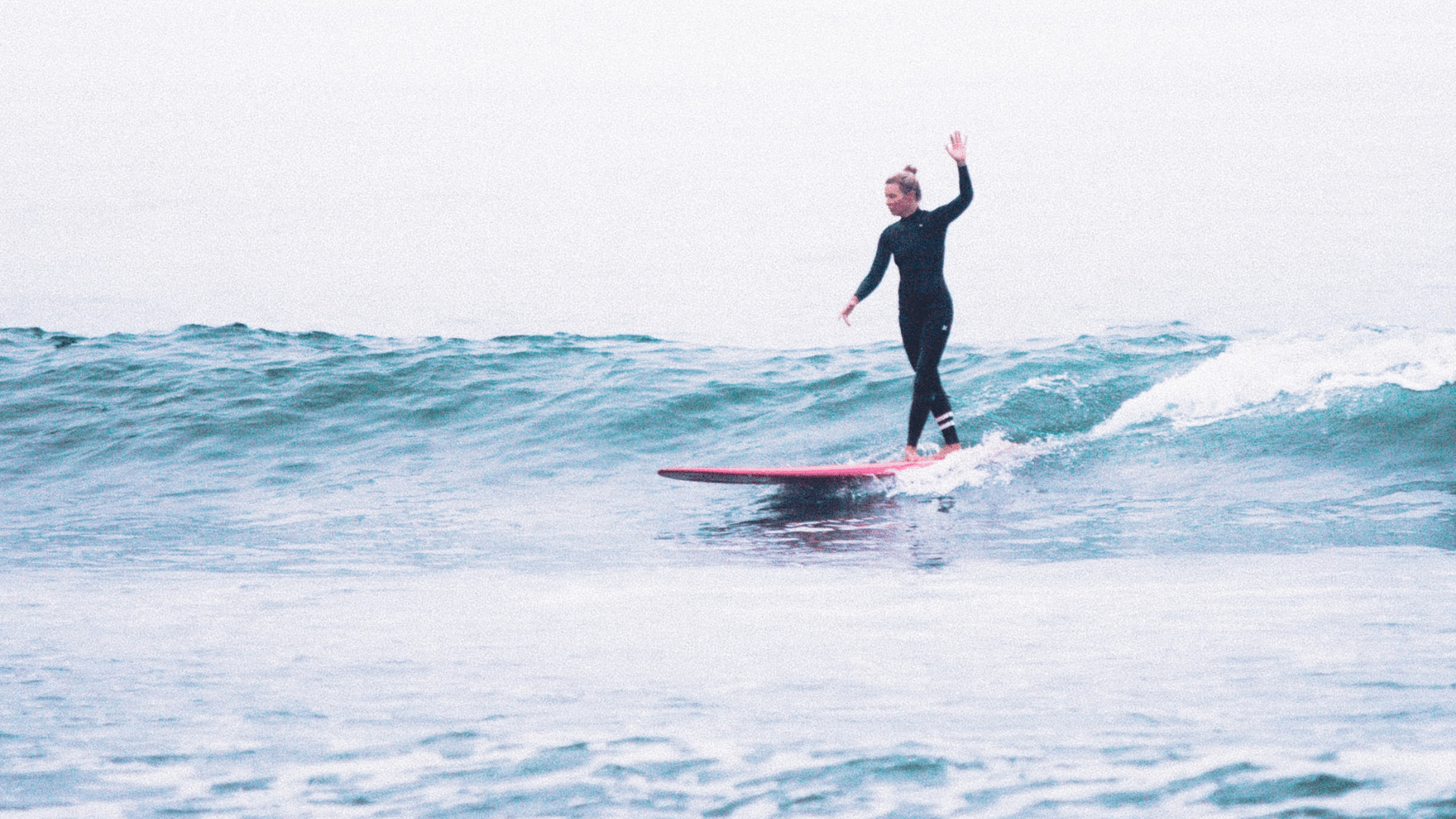 .
The rest of the session is spent… PADDLING!
We paddle to get to the line up. We paddle for waves. Maybe a little bit of sitting on the board and waiting for the next set, until the current pushes us along and we have to paddle again. About 60 to 85% of the surf session is spend with paddling.
Which makes the picture in your mind, a romantic transfiguration, though.
What if you manage to see paddling a little less sucky. You might even find some joy in it?
What if you could fall in love with paddling, just as you are in love with riding the wave?
.
If you manage to do so, then you will be able to feel your self-confidence increasing with every paddle stroke.
Then you will realize that every dip of the hand into the water, every pull with the arm means getting a little closer to happiness.
Enjoying the monotonous paddle strokes,
noticing the relaxed alertness,
as a moment of mindfulness….
as something joyful….
Not just as an unloved means for a purpose
Come and fall in love with paddling!
Fall in love with paddling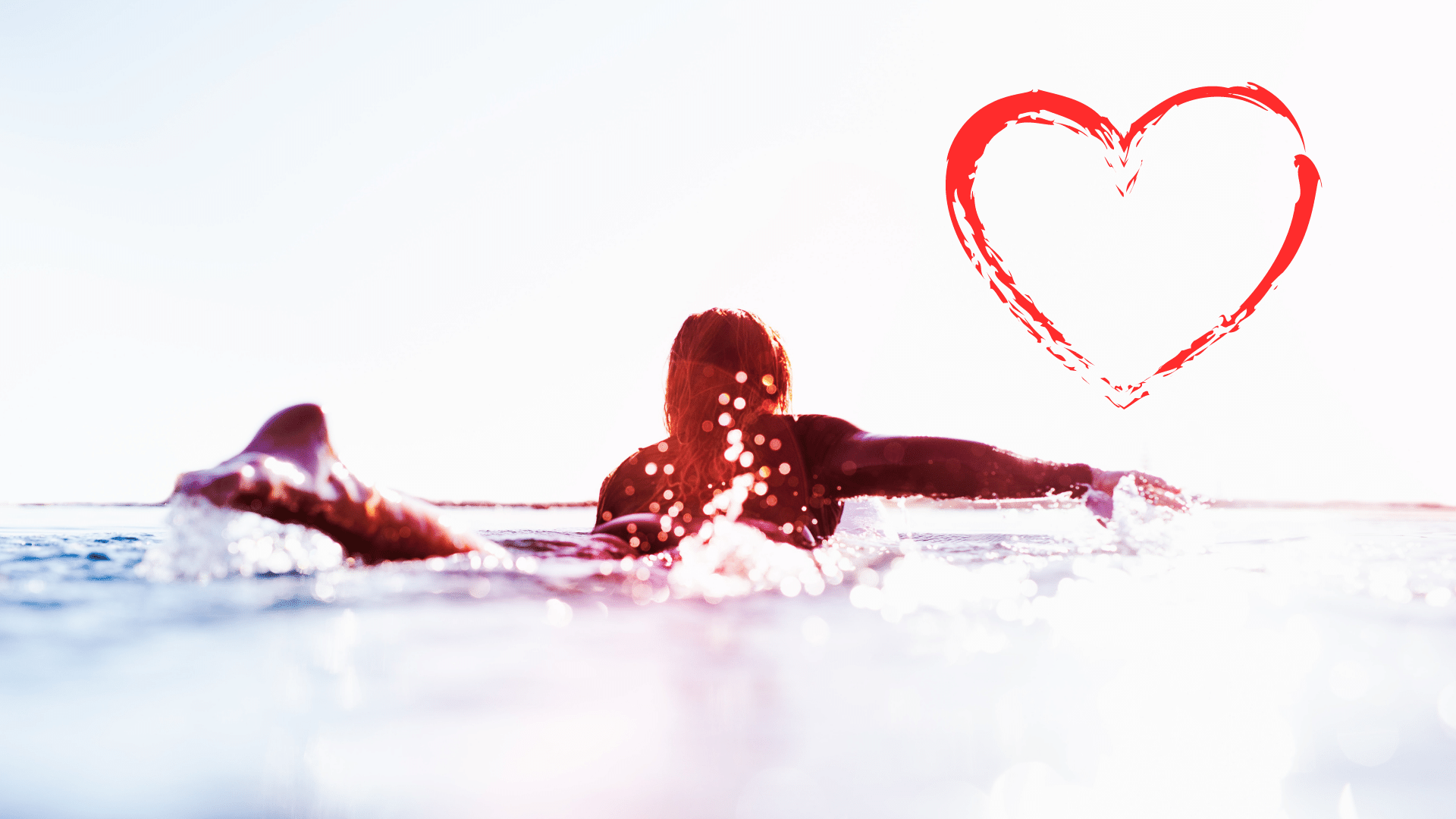 Want to fall in love with paddling?
Doesn't it suck if you regularly miss waves because your arms are just too weak and you kind of also don't feel committed enough when paddling for a wave? We know from our own experience that this is super frustrating. And that's why we'd love to encourage you to improve your paddling power and mindest as we did ours. Feel free to join our Paddle Hard Challenge.
We will teach live from the 6th of september – 14th september, but all contents will be permanently available in your members area. There will be 5 day with content and 1 rest day in between.
We will boost your paddling power for long paddle sessions and powerful paddle sprints.
You'll get lots of input, mental training and sweaty workouts on all aspects of paddling. There will be 5 day with content and 1 rest day in between.
In detail, you'll get…
* 5 LIVE surf specific workouts to improve your paddling.
* 5 LIVE mindset coaching sessions.
* 5 exclusive video lessons on paddling technique, wave selection and more.
* Access to your personal members area, where you have access to all content permanently.
* Our best tips for paddling.
* Bonus surprise content.
No worries if you miss a session! Also — all content of the challenge will remain permanently available to you. Train as many times as you want!
What to do?
Here you can register: https://paddle-challenge.com
Here you can find a workout to get you in the right mood: https://www.youtube.com/watch?v=yrhv1J3QisA  
Learn about the three pillars of good and effective paddling, which we will address in the challenge: https://www.youtube.com/watch?v=_-NktqOWWPg
And here you can find some more information: https://surf-fitness-online.de/blog/surf-fitness/paddle-challenge/
Do you have any questions?
Send us an email or contact us via social media, for example on Instagram or Facebook.