Paddle Surfing Workout – Upper Body HIIT for Surfer to improve your paddling. You want to paddle effortlessly into the line up and with power into the waves? In this Workout we will boost your paddling power for long paddle sessions and powerful paddle sprints.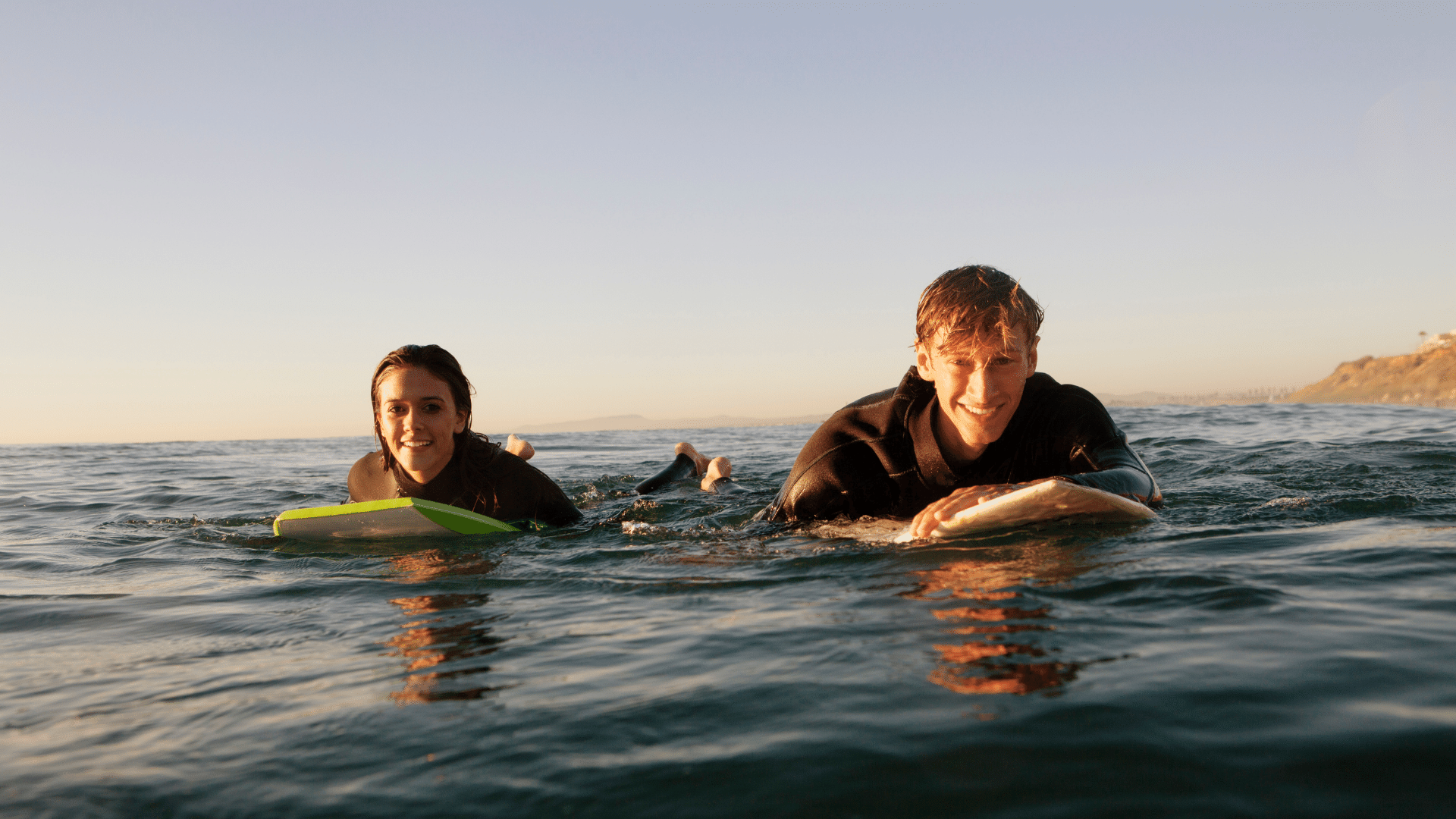 Paddle Surfing Workout – Upper Body HIIT for Surfer
Enjoy this quick but effective Paddle Surfing Workout. This 30/15 HIIT addresses you upper body. 
We recommend 3 rounds.
Another note: The workout does not contain a warm up or a cool down. Please warm up before you start your workout and then do a cool down. Have fun!
Here you will find more tips to get more out of this and any other surf workout.
Paddle Surfing Workout – Would you like more of it?
We wish you lots of fun and success with Paddle Surfing Workout for more paddle power
You can find more yoga sessions and surf workouts on my YouTube channel. Please Subscribe and press the bell if you want to get notified, when we uploaded new content.
You can find an overview of all our offers here: https://surf-fitness-online.de/besser-surfen/
If you feel like training with us for your surf fitness and thereby improving your surfing, then come to the Surf Fitness Club. You get access to all workouts (including those from previous months), the Mobility & Yoga sequences, our success tools and much, much more.
You are not sure yet? Test us for a week for just one euro with the trial membership.